What I Collect
My aim is to have a collection that I find both interesting and manageable. I hope using this page, complete with examples, I can explain to you what I like to collect.
In the USA, Canada, France, Belgium, and Greece I collect a representative selection based on the beers, company locations and the different ways that the company styles itself "Brewpub", "Brewery & Restaurant", etc.) that appear on the beermat.
I only want to collect one beermat that advertises Coors Light so it's the left hand beermat that forms part of my collection.
I no longer collect from Australia, New Zealand, The Netherlands and Luxembourg.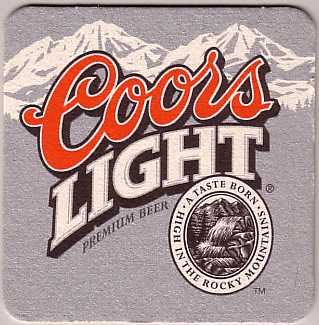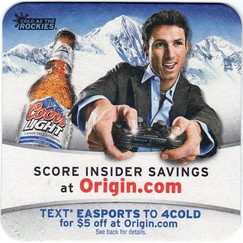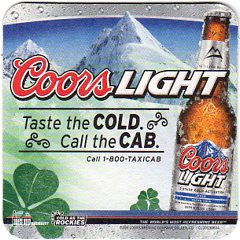 These beermats from Figueroa Mountain Brewing advertise different beers so I've put all four into my collection, but if I get any of the company's later beermats that advertise the same beers they will go into my spares.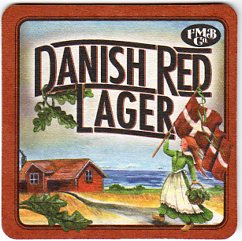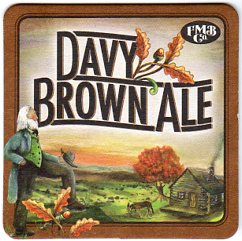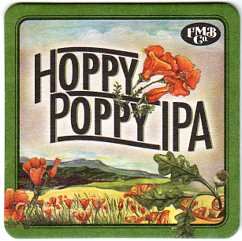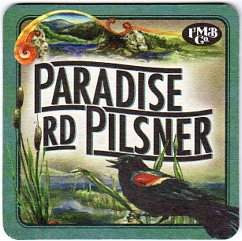 The Great Dane Brewing Company has opened at new locations that are mentioned on beermats over the years. It has also styled itself as "Brewing Co" and "Pub and Brewing Co". For these reasons, all the beermats below feature in my collection.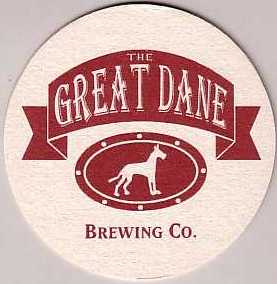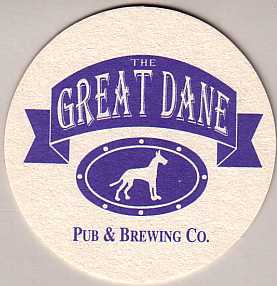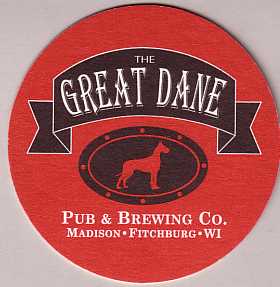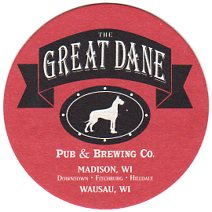 Here are four of my French and Belgian beermats. Brasserie Rauch brewed at Baccarat in the Lorraine region of France but closed in 1947. Next to it, the Belgian beermat from Brasserie St. Pierre in Neerijse is an example of one of the many Belgian brews that were given an English name. Was the name "Overlord" to do with the D-Day Landings? The third item is from the English Wells' Watford Brewery and was issued for use in its Belgium export market. The Biére de Vieux Guide beermat is from the Brasserie des Cimes of Aix les Bains, one of the numerous microbreweries that have been set up in France in recent years.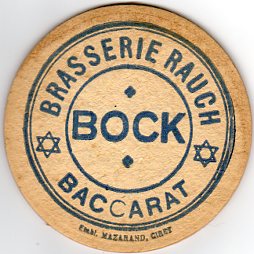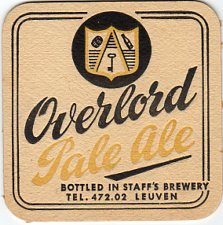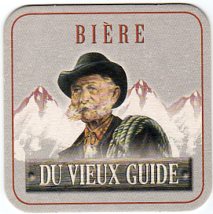 In the United Kingdom I collect from Shropshire, Bedfordshire, the J.W. Green Group and the original Flowers Breweries, Leeds (but not Tetley), North Yorkshire, County Durham and Tyne and Wear. For old breweries I collect everything up to about 1970 and for micros a representative selection as mentioned above.
Here are two UK beermats with a hunting theme. They date from the mid to late 1930's (as shown by the printer's name "Regicor" - Reginald Corfield who started printing around 1935) and were issued by the Wrekin Brewery of Wellington in Shropshire and by John Smith of Tadcaster. Wrekin closed in 1969 and I collect all its beermats. The Tadcaster brewery is still in operation but was acquired by Courage in 1970, passed to Scottish Courage and is now operated by Heineken. There are numerous beermats advertising John Smiths but I only collect the "real" ones that were issued up to 1970.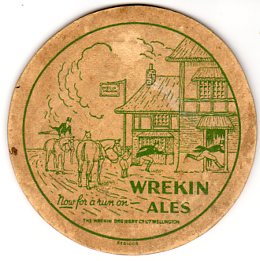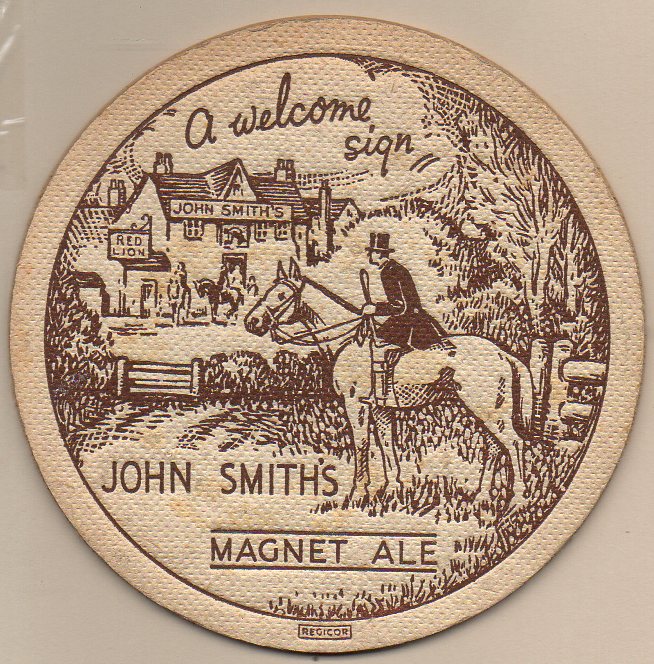 J.W. Green is from my home town of Luton. It had acquired many breweries before it merged with Flower & Son of Stratford upon Avon in 1954 to form Flowers Breweries. Here are some early 1950's beermats from some of the companies in that group. The Dragon's Blood is from J.W. Green. Soulby, Sons and Winch came from Alford in Lincolnshire, E.K. and H. Fordham from Ashwell in Hertfordshire and Flower & Sons from Stratford upon Avon.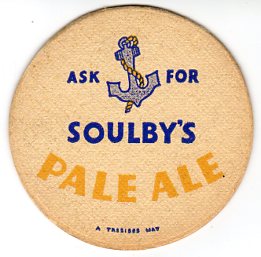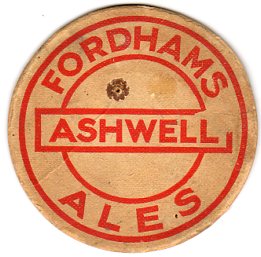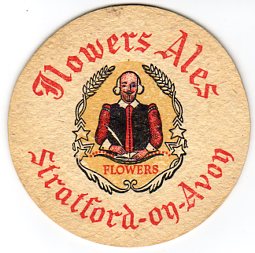 I collect all the beermats from this group but the names of some Flowers brews (Flowers Original Bitter, Brewmaster and Poacher for example) were advertised on beermats by Whitbread after the brewery closed in 1969. I'm not interested in any of those.
I collect all beermats that relate to ice hockey because I am a fan and here are two from my collection. On the left is one of a set featuring Toronto Maple Leafs players that was issued by O'Keefe in Canada. Harold Cotton played for Leafs between 1928-1935. The right hand beermat features the Czech international Jaromir Jágr and was issued by the Budweiser Budvar Brewery.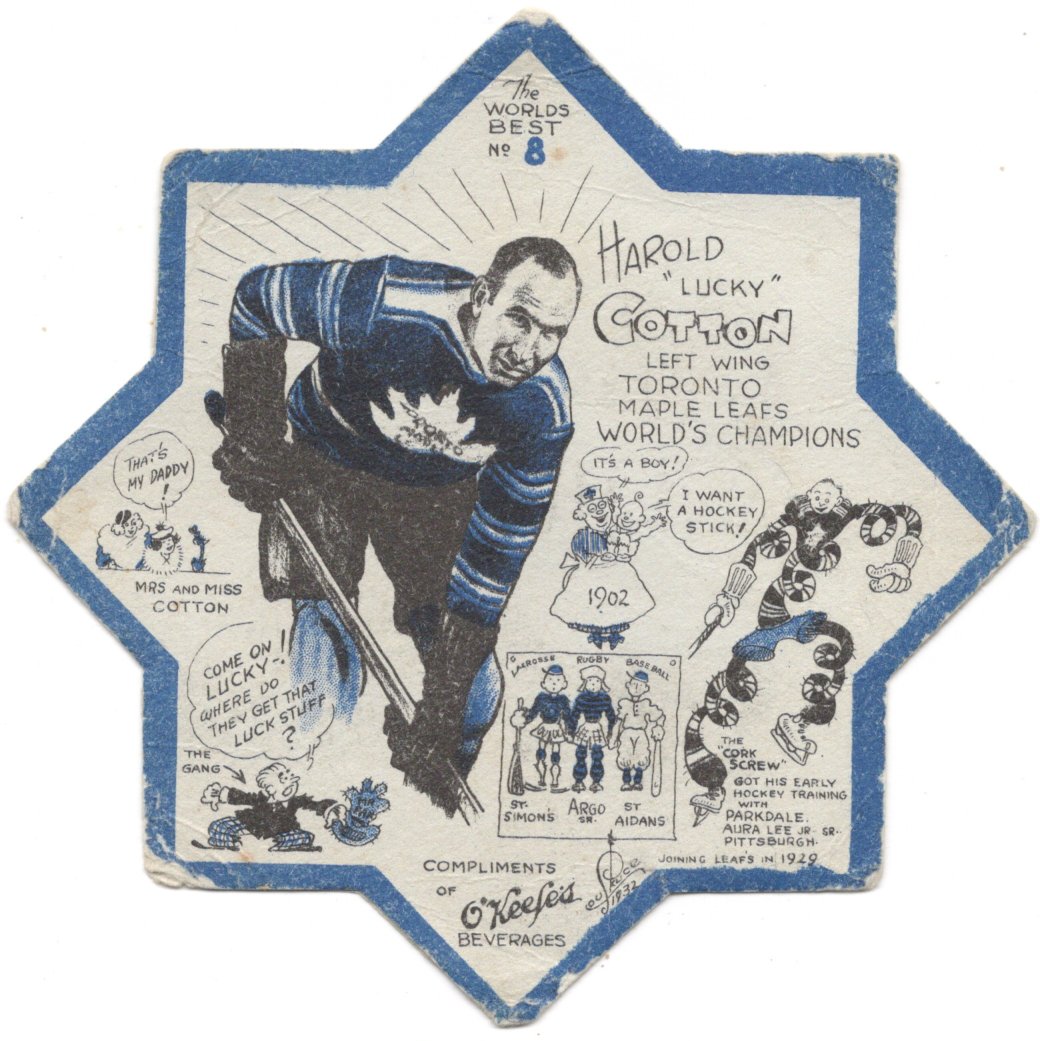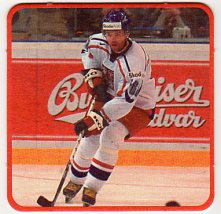 Finally here is a beermat from James Eadie Ltd. of Burton upon Trent. It doesn't obey any of the rules above but it is an uncommon beermat (I think from the 1920's and only two copies were known to exist at the time I acquired it) with a tenuous family connection. Eadie owned the Queens Head (known to the locals as the "Middle House" or "McCoy's" after a former landlord) in Haverton Hill, County Durham, which was about one hundred yards from where my wife Linda was born. We have an old photograph of the pub at the top of a very prosperous Clarence Street. Haverton Hill was deemed in the 1960's to be unfit for human habitation because of industrial pollution and now very little apart from the pub remains.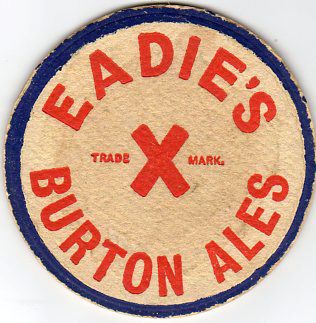 I hope that you understood all that because now there's going to be a short test. Only joking! Now you can either return to my home page or have a look at my collection and spares.